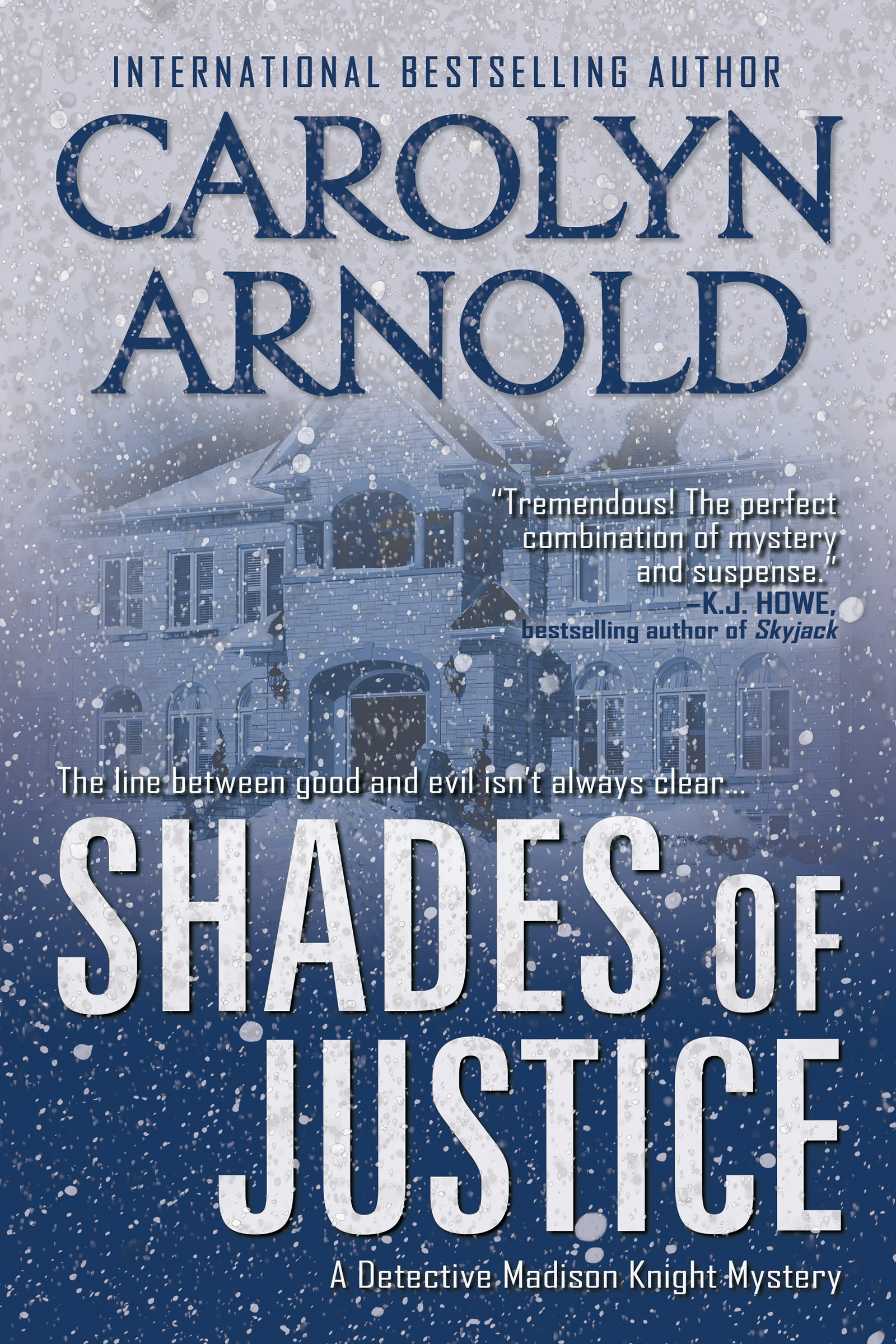 My Rating: 5 Stars
Date Finished: 15/05/2019
Date Published: 07/05/2019
Goodreads Synopsis:
The line between good and evil isn't always clear…

Detective Madison Knight has risked her badge—and her life—in the pursuit of justice before, and she just might need to do so again. Two victims are found murdered and naked in the home of Steven Malone, who is the largest contributor to the Stiles PD. One victim is his wife. The other victim is a John Doe. This high-profile double homicide immediately pits Madison against her sergeant, who seems more intent on protecting the Malones' reputation and retaining a benefactor than catching a killer.
Madison will need to pull on her tenacity and courage if she's going to follow the evidence without prejudice. In the process, it becomes clear that finding justice isn't always black and white, and often the shades in between tell the fullest story—and it's not something she will forget anytime soon.
My review:
I have read a few of the previous books in the series of Madison Knight and each one has been just as good as the last. With this being the 9th book in the series, the excitement and effort that has gone into the writing has not tuned down one bit. The book, and each one previously, can be read as a stand alone book too which I always find to be the sign of a really great author.
Detective Knight has it all thrown into her with this book; a murder, her best friends, Cynthia, wedding and an internal investigation into the corruption at the police department. This, mixed with her own personal life, makes for a roller coaster of a read. The dialogue and the environment in which Arnold writes in, the town of Stiles, are very immersive and you can picture all the scenes throughout the book. There was plenty of action from start to finish and very fast-paced; it didn't take me long to get through the book once I started.
I enjoyed the book from start to finish and cannot wait to see what is next in store for our characters. Arnold always seems to set herself a new bar when she writes the next book in the series and has not let the series get dry like some authors do with their series. Arnold has spent so much time researching her work, her characters and the detective world. Detective Knight and those that follow within the books such as her partner, Terry, are so well written and I always enjoy each character for what they are in the book.
I would highly recommend 'Shades of Justice' and all the books in the Madison Knight series to anyone looking for a great crime thriller book. You will not be disappointed. More people should be picking up Arnold's books and hopefully with the reviews out there, they will.
Happy reading :)